We are delighted to announce the launch of Empanda's latest initiative in our 'We Value You' package of benefits for staff – Employee Wellbeing.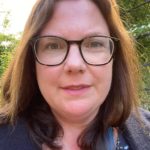 We believe that a supportive and happy work environment is critical to the success of any business and have recently appointed a part-time Employee Wellbeing Manager, Adele (pictured left), who will help us take this exciting new initiative forward and ensure that everyone we employ has access to a range of support and information to boost their mental and physical wellbeing.
Working in partnership with Norwich based workplace health provider Thriving Workplaces, who are commissioned by Norfolk County Council, we will be creating and developing a range of support, information, advice and initiatives specifically aimed at helping our staff teams to improve their mental and physical wellbeing and to help us create and maintain a happy, healthy workplace.
Based on the nationally recognised 'Workplace Wellbeing Charter' developed by UK Health Security Agency (formerly Public Health England), Thriving Workplaces have adopted eight standards covering a range of topics and we have chosen three of these standards on which to focus – Mental Health and Wellbeing, Workplace Culture and Physical Activity.
To help shape our health and wellbeing plans, our first steps will be to complete a workplace health assessment with Thriving Workplaces and to roll out our anonymous 2022 Staff Survey, which will give staff the opportunity to answer some wellbeing related questions, the results of which will help the organisation understand and ultimately support their mental and physical wellbeing into the future. Adele is also keen to get out and about to speak with managers and staff across the organisation to share her plans and thoughts. More importantly, she will be listening to what our staff teams have to say to help her gain a greater understanding of ideas and expectations which in turn, will help shape and develop her role and our focus moving forward.
Over time, our aim is to recruit Wellbeing Champions across the business to support Adele and we are developing a suite of 'wellbeing' policies and guidance.
Sally Hanlin, Empanda's managing director said, "We are really excited to be launching this new initiative as part of our 'We value you' suite of benefits because we recognise the importance of positive mental and physical wellbeing and the difference it can make in the workplace. Having a dedicated Employee Wellbeing Manager means we will be able to do so much more to support our greatest asset, our employees, and further demonstrates the importance we place on the wellbeing of our staff team. As a member of a local Credit Union, Eastern Savings & Loans, we already have a facility in place to support our staff and volunteers with their financial wellbeing. This new initiative not only complements what we already have in place but enables us to take a more holistic approach to wellbeing."
Zak Collen from Thriving Workplaces added, "We're very excited to be working with Empanda, who are not just committed to making a difference in the local community with care and support services, but to making a positive change for their employees too. From our initial conversations, it was clear that Empanda are focused on looking after their staff's wellbeing and promoting awareness around both physical and mental health issues in the workplace. We're looking forward to using our resources and experience to help train employees in various areas from Mental Health First Aid to Health Champion Courses. Furthermore, in helping to implement various policies and guidance to support Empanda's already growing staff wellbeing offer and looking after their employee's health further."
click here to learn more about the support Thriving Workplaces can give to Norfolk based businesses.