What we do
Empanda has three supported housing projects working with homeless young people across North Norfolk. We help young people who are unable to live at home by giving them a place to live and supporting them whilst they gain the skills to live independently.
Gaining independence
All of our supported accommodation is temporary, and each building has a small staff team who are there to help young people gain independence and to get ready to move on into more independent accommodation.
Your commitment
We believe that all young people have the potential to study, train, work or volunteer, and there is an expectation that young people will commit to one of these when they're ready to do so.
The staff team is there to help and assist young people in finding what is right for them.
Your development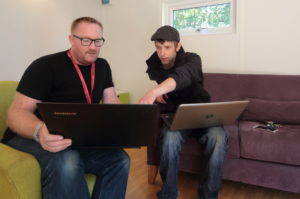 Setting Goals
The support team helps young people set their own personal goals and works alongside them every step of the way, at their own speed. These goals could be anything the young person wants to achieve – from learning to cook to restoring furniture, or finding a job.
Moving into your own home
We hope that after a year or so, depending on age and what housing is available, young people can be supported through a resettlement period and move on into their own home without the need for support from the Empanda Young People's Services team. If it sounds like one of our projects is the right place for you, please have a look at our locations and get in touch.
Cromer
click here for more information on our Cromer project.
Sheringham
click here for more information on our Sheringham project.
Stalham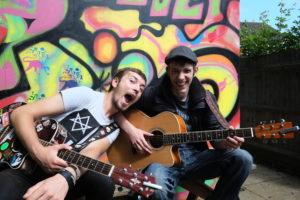 click here for more information on our Stalham project.
How to apply
click here if you would like to apply for a place at one of our projects.
Referrals
click here if you are an agency looking to make a referral.
click here to download a copy of our brochure.