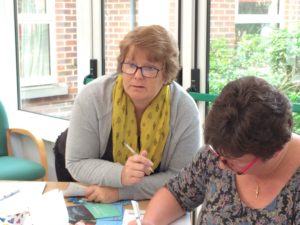 To mark the occasion of Empanda being in business for six months, on 19 October we launched a new benefit to all Empanda employees under our, 'We value you' initiative.
Our six- month anniversary initiative, 'HSF Health Plan', is being delivered in partnership with HSF Health Plan, the trading arm of The Hospital Saturday Fund, a charity which started in 1873 to offer healthcare to working people who, traditionally, were paid on a Saturday. The idea was that on each payday, they paid a few pennies into the Hospital Saturday Fund to pay towards the upkeep of their local hospital. HSF continued to offer access to healthcare up until the National Health Service (NHS) was launched in 1948 and is a true, not-for-profit charitable organisation that still upholds its original values.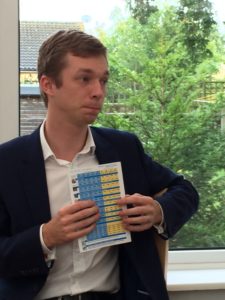 At the launch sessions, Andrew Harris, Regional Account Executive for HSF Health Plan explained the amazing financial benefits for staff, their partners and dependent children which include dental treatment and optical care, as well as a range of health care services, counselling, legal advice and 24/7 access to a GP advice line and virtual doctor.
He went on to summarise the many non-health related benefits for staff joining the scheme which could save them hundreds of pounds on things they buy every day, including purchases at supermarkets and other stores such as Argos and M&S, as well as trips to the cinema, days out and holidays with the HSF Perkbox.
At the end of the staff sessions, Andrew commented, "It was really nice to have met so many people at Empanda, all of whom made me feel very welcome. I hope that everyone will feel confident in contacting me if they need any help or assistance with their HSF policy."
Empanda's Managing Director, Sally Hanlin said, "We are delighted to be able to offer this to our colleagues in Empanda. Through our corporate membership, staff can access the benefits at an excellent rate.  HSF Health Plan pays any surplus they make into valuable medical research or services, so we are pleased to partner such a worthwhile organisation."
The launch was supported by staff from across different parts of the business, with many of those attending signing up on the day.