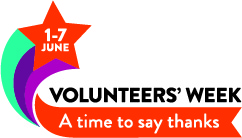 Each year, the first week of June marks Volunteers' Week and a time to say thank you for the valuable contribution volunteers make within our communities and our organisations.
Volunteers have played a key role in the pandemic response and during what has been an exceptionally difficult year, people from all walks of life around the UK have taken the time to make a huge difference to their communities.
Unfortunately, in line with government and health guidelines, our day care centres were closed for much of 2020, opening briefly at the end of September until Christmas and then closed again until March. Whilst we are currently operating on limited days, with the superb roll-out programme of the vaccine, together with the extra measures we have in place to ensure our buildings are Covid-safe, we are hoping that as our customers feel more confident in leaving their homes, we will soon be able to resume our services five days a week.
We haven't been able to welcome our volunteers back just yet but are delighted to have caught up with a few of them to find out what they have been up to in the last year to help those in their communities.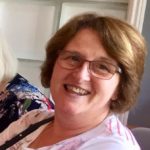 Volunteer Lorraine, who runs the Meet up Monday's group at Brandon Day Centre, has herself been shielding but has been keeping in regular contact by telephone with some of her group members to check on their wellbeing and to provide a friendly voice. She told us that since starting the Meet up Monday's group, she had become good friends with those who attend and wanted to ensure they weren't feeling too isolated and that it was really nice to have a regular chat and general catch up.
Lorraine is eager to get the group restarted and is looking forward to welcoming her friends back very soon.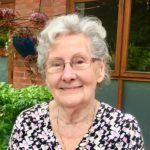 As well as volunteering at Brandon Day Centre a couple of days a week, Alice is usually very active in her local community, helping out with different groups and clubs. Unfortunately, with most activities on hold at the moment, Alice hasn't been able to do as much as she'd like to but has kept herself busy by contributing a Brandon & District Garden Club article each month within the local magazine, Brandon Life.
Alice is very much looking forward to getting out and about again and to returning to Brandon Day Centre in the near future.
Stephanie, one of our team of volunteers at All Hallows Day Centre, has been busy spending time as a telephone befriender in her local community and is also looking forward to resuming her volunteering role with us at the day centre very soon.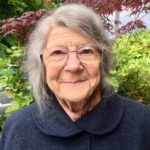 Whilst we are celebrating the excellent contribution our volunteers make, special recognition goes to Janet who sadly passed away recently. Janet had been volunteering at Brandon Day Centre for over 20 years, giving her time so generously twice a week to support our day care team and to spend time with our day care service users. Janet particularly enjoyed taking part in quizzes and listening to people. She was always aware that whilst some people make new friends easily, there was always someone with whom she could build a rapport and spend quality time with to build their confidence. Janet was much loved and will be remembered fondly for her service and dedication.
Sally Hanlin, managing director said, "We are so grateful to our loyal group of volunteers who give their time and energy so freely to our service users. They are very valued members of the Empanda team and with COVID-19 restrictions now easing, we are very much looking forward to welcoming them back into our services."