Being part of the Empanda Team
At Empanda, we believe in employing the best people. Why? Because we know that good people make for an inspired and motivated workforce – key ingredients in creating and maintaining a successful organisation.
We currently have 100 staff, including service managers, team leaders, care and support staff, plus a small management team who support, and develop our workforce to deliver care and support services we can be proud of.
Every member of the Empanda team plays a valuable role in the delivery of the services we offer. We work hard to create a workplace where our people are treated well and are offered a rewarding work life in an environment where they can grow and develop to achieve their full potential.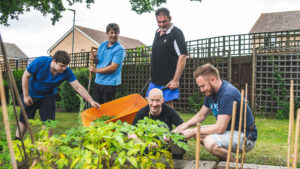 When you join us, we'll give you access to a competitive package of 'We Value You' rewards and benefits which is regularly reviewed to ensure it is the best it can be within the resources we have available.
click here for current vacancies
click here for 'We Value You' rewards and benefits