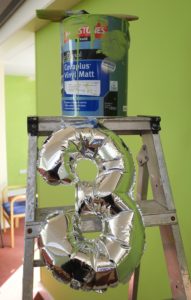 Today marks Empanda's third Anniversary and we are indebted to our wonderful staff team, our board and partnering organisations for their continued hard work and commitment in supporting us on our journey.
Another year older and another new project, this time in Diss, Norfolk.
We're very happy to be working with Norfolk County Council to re-open the Denny Centre in Diss, providing day care for older, vulnerable people.
At the moment, we're decorating and giving the building a general makeover with support from the Community Pay Back team.
We are planning an open event some time in the Summer. Watch this space!