Following on from a very successful Jumble Sale last month, a further £312.50 was raised by Oak Trees staff, guests, tenants, friends, family and supporters at a disco held on Saturday 13 May.
The event, which took place at Attleborough Town Hall and attended by about 80 people, was part of a series of fundraising projects to raise money for a second-hand people-carrier for adults with a learning difficulty using the Oak Trees Respite and Supported Living Services.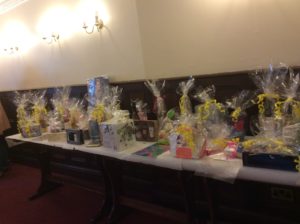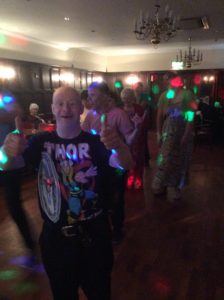 With a free raffle ticket as part of the ticket price, everyone had the opportunity to win one of the many great raffle prizes, most of which were donated by local businesses and supporters – a huge thank you to everyone who gave so generously.
After tucking in to a jacket-potato supper, the focus turned to the dance floor and to the disco beats from across the decades. It was fantastic to see so much boundless energy and enthusiasm being displayed on the dance floor and everyone having so much fun.
A huge thank you to Community Support Worker Marie Marsh and her colleagues from Oak Trees, who worked tirelessly to ensure the disco was a roaring success, from the planning, right through to tidying up at the end of the evening – you did a brilliant job, well done.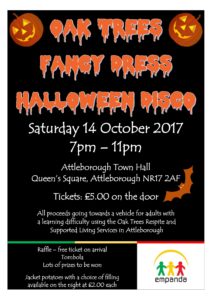 Our next disco, being held on Saturday 14 October 2017, will be Halloween themed and takes place at the Attleborough Town Hall. If you'd like to support us by donating a raffle prize, please give us a call on 01953 457360. We would love to hear from you.
If you'd like to join us on 14 October for an evening of fun and good music, entry is £5.00, payable on the door, and includes a free raffle ticket.
The amount raised on Saturday brings our fundraising total so far, to £5,109.16, taking us a few steps closer to buying a vehicle for those using our learning difficulty services to enjoy – brilliant!