Situated on a small estate at the edge of Stalham and close to the Broads, this project has support staff available 24 hours a day. Young people moving in go through a selection process which involves looking at what help they need to live independently and whether or not they are a risk to other people in the Project, with each case being looked at individually and there are no blanket restrictions.
Young people moving into the building must be able to work towards independent living and committed to getting back into education, training, employment or volunteering when they're ready to do so.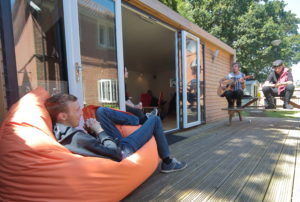 The building has ten bed spaces, as well as laundry facilities, free Wi-Fi, training kitchen and a staff office area.
The Stalham Project benefits from a good-sized garden with a large multi-purpose garden room, barbeque, greenhouse and several large raised beds which are used by the residents and staff for growing vegetables.
Stalham has transport links to Wroxham by bus and on to Norwich by train.
Living semi-independently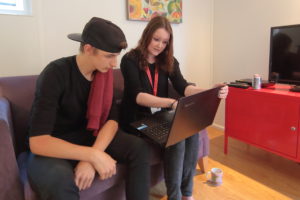 When a young person moves into our Stalham Project, we work with them to find their strengths and weaknesses and create a plan to work to over the following months. This support plan is geared towards gaining the skills needed to move on and live independently, although it can contain pretty much anything that the young person wants some help with. This can be cooking, budgeting, health issues, getting back into education or training, finding a job, dealing with debt – the list is endless. Whilst the staff in the building know a lot, they're not experts in everything, but they are very good at finding the right person or organisation who can help and will arrange a referral.
Contact Us
If you'd like to apply to our Stalham Project, please give us a call, email us or simply pop in for a chat.
Fiona Raison – Services Manager (Young People)
Empanda Care & Support Ltd CIC
YPS Stalham
25 Allen Meale Way
Stalham, Norfolk
NR12 9JJ
Tel: 01692 584946
Mobile: 07879 602474
Email: stalham@empanda.org.uk