Welcome to the Denny Day Centre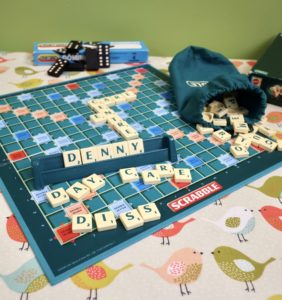 Located in the market town of Diss on the Norfolk/Suffolk border, the Denny Day Centre is a purpose-built facility where we support older people with different levels of care and support needs, with enjoyable and stimulating day care within a safe environment.
Open on Tuesdays and Thursdays between 9.30 am and 4.00 pm, the centre provides up to 20 people with an opportunity to have fun, socialise and take part in activities, helping them to maintain skills whilst offering family carers a well-earned break. Our service aims to help combat social isolation, promote independence and improve wellbeing.
Facilities include a bright and spacious lounge/activity room, separate dining room, a hairdressing and beauty facility, as well as an enclosed garden/patio with raised beds. Funding is currently being sought for a new assisted bath, specially designed for those finding it difficult to manage on their own.
Our team
Our team of professional care staff are fully trained and are on hand to support service users during the day, including assistance with personal care if required . They work closely with families, social workers, GPs, district nurses and home care agencies to maintain a high level of service and continuity of care.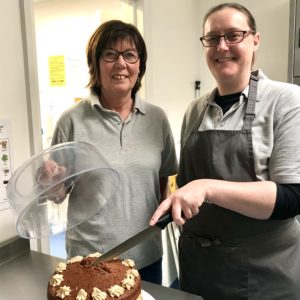 As well as our care staff, our catering team prepare and serve delicious nutritious, home-cooked meals and can cater for special dietary requirements, including gluten-free, pureed and diabetic.
We are always looking for volunteers to get involved with the Denny Day Centre.
All our staff have an enhanced DBS.
Providing independence with care
We will treat you as an individual.
We will enable you to keep your independence and maintain your dignity.
If you'd like to meet new people, take part in activities, enjoy a hot lunch, learn new skills and reminisce about old times, then join us at the Centre.
What you can expect from the service
We offer a variety of packages, so whether you would like to spend a whole or half-day with us, or simply join us for lunch, there's bound to be something to suit your needs.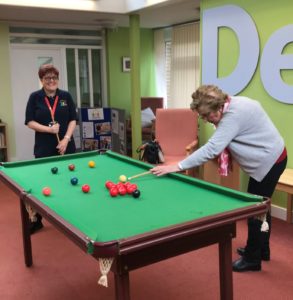 Opening times: Tuesdays and Thursdays 9.30 am – 4.00 pm.
A warm and friendly welcome followed by coffee and biscuits.
A choice of activities.
A varied hot lunch and sweet, with provision for special dietary requirements.
Quiet time to relax and reflect.
Exercises and afternoon activities.
Tea and biscuits.
Services and facilities available
Stand-aid/hoists for wheelchair transfer.
A freshly prepared hot nutritious two-course lunch.
Therapeutic and social activities.
Exercise and movement.
Visiting entertainers.
Hairdressing/beauty therapy (private practice) *
Chiropody (coming soon) *
Free Wi-Fi internet access.
An enclosed garden/patio area.
Help with arranging medical appointments or finding support groups to help with your everyday needs.
A bi-monthly newsletter.
* Booked by appointment
click here to download a copy of our brochure.
Contact us
If you would like more information about the services we offer, or if you, a relative or a friend would like to spend time with us at the Denny Centre and use the facilities we have on offer, why not pop in for a chat, or give us a call. We would love to hear from you.
Laura Edgar – Day Care Services Manager
Empanda Care & Support Ltd CIC
Denny Day Centre
Thomas Manning Road
Diss
IP22 4HL
Tel: 01379 641064
Email: daycare@empanda.org.uk